We just pushed out this email to our users, if you are not on it yet, here's some valuable information:
Greetings,

We've got some very good news.  The battle between Chrome and Firefox for WebRTC security is now over and Chrome and Firefox are now compatible for WebRTC calling!  We're very happy with this event and Unseen is now able to offer secure calling for both Firefox and Chrome!  We had a bit of a disruption, as Chrome updated to version 35 and they changed the security protocol to make it compatible with Firefox, but our team worked very hard and pulled some all-nighters to get things working.  This means you can now make audio and video calls securely using Unseen from any of the following devices:
Android
Chrome Browser
Firefox Browser
Windows Desktop Client
Mac Desktop Client
Ubuntu Desktop Client
That covers about 70% of the browser market, so now about 1 billion people can use Unseen for secure and private calling right from their browser, without downloading or installing a thing, using the peer to peer connection and DTLS encryption that's built in!  How cool is that?
Be sure to tell your friends know that they can use Chrome OR Firefox to do web based calling now, the quality is quite spectacular.  Be sure to ALLOW your browser to access your microphone and videocamera when you make your call.  On Chrome, you only need to do that once, Firefox requires this approval before every call, but we expect in the future, you'll just approve Unseen.is once and you'll be in business!
Let us know of any bugs at support@unseen.is
Group Conference Calling – chat.unseen.is – Ready for Testing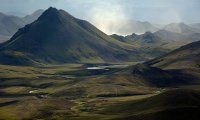 We have also launched a new site you'll be sure to want to try out, it's our updated group calling feature for audio and video calling.  No account is required for your privacy, but it'll require everyone to use Firefox or Chrome.  There's a built in text chat room, too.  Nothing is saved with this service, so it's extremely private.  You can choose between a relay server in Iceland or the US (for our Asian customers).
Let us know what you think about this new service, we expect to integrate many of these features into the regular Unseen web site and apps within the next couple of weeks, so we'd really appreciate it if you take it for a try.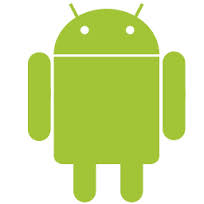 Updates to Android
We made a push earlier this afternoon (Iceland time)  for the Android and updated to v1.5 beta to fix compatibility for calling between platforms:
- Video / Audio Call to Chrome, Firefox, Opera, Unseen Desktop client is wokring properly with DTLS encryption
- Added support for TURN server (needed in the case of symmetric NAT)
- Support Chrome version 35
- Other improvements
Bug fixes:
- User not able to login when the username contains uppercase character
NOTE: You will need to UNINSTALL the old version first, then restart the phone after installation for the calling feature working properly to Web and Desktop App.  It's available from our site and the Google Play store at these links:
Updates to WebApp and Desktop Clients (Win, Mac, Ubuntu)
Bug fixes:
- The link is shortened
- Could not send email invitation, so you can now invite all your friends!
- A bug that was preventing people from adding contacts is fixed
- other bugs
New:
- Chrome / Firefox / Opera / Unseen desktop client compatible calling (important)
- We Added some more Emoji emoticons and dynamic emoticons
- Add Contact Dialog: add a default avatar for result contact when search Contact, this should make it easier.
Improvements:
- Enhanced file sharing encryption.  More
NOTE: If you have the desktop client, you will need to click on the Unseen Icon at the right top corner of Ubuntu or Mac to chose "Clear Cache"
You won't need to download anything for this to take effect, just go to Profile, Clear the Cache, then logout and log back in again.
Unseen Premium
You can still get a great deal with Unseen Premium.  As you can see from our emails and from the performance of the site, things are starting to come along very nicely.  We're delivering huge improvements in performance, features and security almost every week, we've got almost 35 engineers working on Unseen.
In the very near future, we will be moving to monthly pricing, so if you have been thinking about it, now might be the time to get a Lifetime Premium account.  Our Lifetime Premium account is the way you can help support development of this important project — we decided against using traditional Venture Capital to focus on providing our users and customers with the best security we could give them — so our funding comes from our team themselves and our customers.
If you choose Lifetime Premium, you'll never get another bill from us for the basic services and it's only $79, we think it's going to be an incredible deal and you'll be doing something good by supporting our project.
That's it for this update.  Thanks for all your support of our important project.  Because of your kind words and suggestions, we're making Unseen better almost every day.
Best Always,
The Unseen Team
Read more